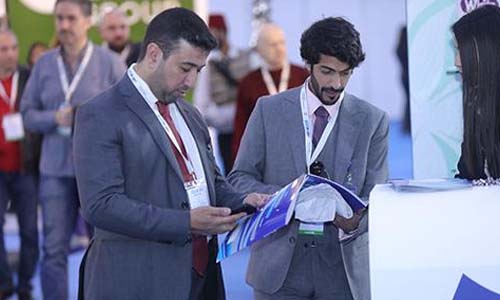 Paper One Show Dubai 2020 – The 6th international exhibition of paper industry in the MENA region will be taking place from the 13th to the 15th of January 2019 at the Intercontinental Festival Arena in Dubai, United Arab Emirates (UAE).
The objective of the exhibition is to promote trilateral trade relations between UAE, the Arab countries and the rest of the world.
With exhibition space covering 5.000 square meters, an expected 150 exhibitors from many different countries will be in attendance.
Participation as an exhibitor at Paper One Show offers sustainable commercial benefits for your company, strengthens trade relationships within the MENA region and the international market place.
We are anticipating a high number of professionals from the paper industry that will be attending Paper One Show from over 50 different countries.
Paper One Show Sharjah 2017 – took place from 11 to 13 of December 2017 at the Sharjah Expo Centre. The 2017 exhibition welcomed nearly 2,500 professional visitors from Europe, North Africa, Asia, and the Gulf States. The 2017 exhibition included around 100 internationally recognised exhibitors from 26 countries.
Paper One Show Beirut 2019 – took place from 28 to 30 of January 2019 at the Biel Centre. The 2019 exhibition welcomed 1,703 unique paper industry professionals from 53 different countries. Additionally, it comprised of 80 internationally recognised exhibitors from 21 countries.
It was a truly special event, that convened business and investors from various enterprises and institutions of all sizes, both national and international. In a three-day exchange, Paper One Show helped foster proactive business to business solutions through a process of qualified matchmaking.
What makes Paper One Show Dubai 2020 exceptional is its prime location. Dubai has emerged as one of the world's leading international business centres and regional hubs. With easy accessibility, state-of-the-art infrastructure and modern venues, Dubai is the place to be when it comes to business.
Paper One Show is firmly committed to supporting the paper industry and will continue to organise and promote future editions. We will ensure market leaders have a platform to showcase products, exchange ideas and establish strong business connections.
The Paper One Show team is looking forward to welcoming you all in Dubai.
For more details about Paper One Show Dubai 2020, please visit  https://www.paperoneshow.net.