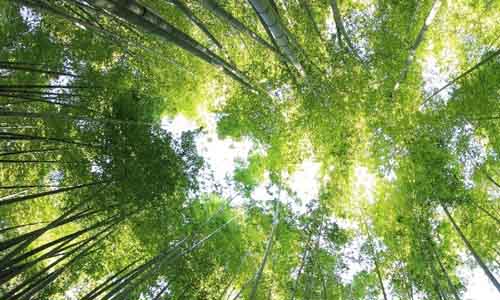 "We all want to play our part in protecting the planet we live on and conserving resources for future generations. The trouble is that it's not always easy to know if you are doing the right thing.
With tissue paper products, people can be confident that they are making a sustainable choice: 100% natural, biodegradable, and made from a renewable resource. The industry's raw material is a renewable resource with a growing cycle of around 50 years, so sustainability and long-term thinking have been a way of life for tissue paper producers for centuries.
Trees are good news for our planet and its people. They capture and store billions of tonnes of carbon dioxide while at the same time providing the earth with much-needed oxygen. They emit large quantities of oxygen during the growing phase – underlining the importance of using sustainable forestry practices to regrow and regenerate trees.
Tissue producers take sustainability seriously. Over 80% of pulp purchased by the European paper industry is certified by an environmental management system confirming that it meets national and internationally recognized standards.
You will often also see labels on tissue paper products such as toilet tissue, kitchen roll, and tissue handkerchiefs to demonstrate their environmental credentials – so look out for the EU Ecolabel and the PSC and PEFC labels.
And it doesn't stop there. The industry is also busy driving sustainability up and down its supply chain – including the water and energy it uses in production and the way in which it is transported and recovered after use.
Today, well over half of the energy it uses comes from renewables and the industry is proud to be Europe's single largest user and producer of bio-energy. It's the same story with water: the industry has reduced its water consumption by 30% over the past decade and the amount of water needed to produce one tonne of pulp is now five times less than it was in 1970.
Using and reusing resources and minimizing waste is a common theme in today's world and is often referred to as 'circularity' or 'closing the loop'. Paper tissue producers are busy with this too and are innovating to ensure that they preserve resources by using less material and by including more recycled content in their tissue paper products.
During the global Covid pandemic, tissue paper was greatly appreciated for its hygiene benefits that helped to keep people safe and healthy. As a product that has been sustainable for centuries, it is important that tissue's excellent environmental credentials are also recognized, along with the role it can play in assuring a sustainable future for us all."