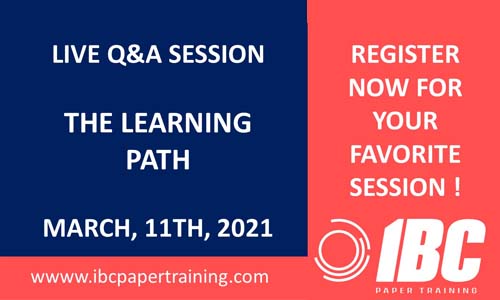 IBC PAPER TRAINING is hosting a new all LIVE Q&A session on March 11th. Many of our followers asked us for a Q&A session about what we call the learning path and we listened !
A whole new live session will be held twice on that day : the first one at 9am, the other at 2pm, Paris time.
Click on the link below to join us and if you have any questions until March, 11th, feel free to reach out to Celine at celine.destenay@ibcpapertraining.com
 https://ibcpapertraining.lpages.co/webinaire-march-11th/
Until then, stay safe and healthy and see you all in under 3 weeks !