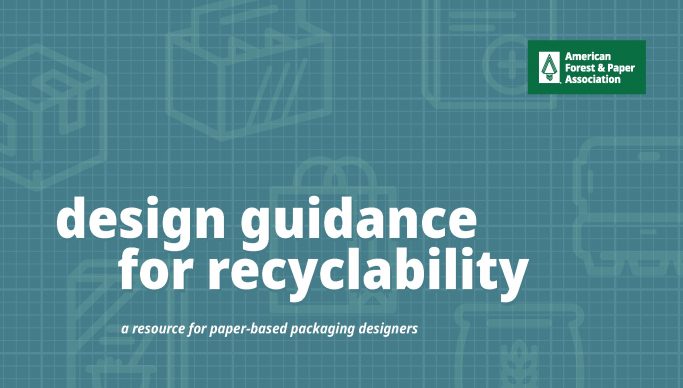 The American Forest & Paper Association released this week a new design guide for designers and brands to use to manufacture paper-based packaging that meets recyclability goals.
AF&PA's Design Guidance for Recyclability of Paper-based Packaging is a data-driven resource to aid packaging manufacturers, designers and consumer packaged goods brands in the design and manufacture of packaging to meet recyclability goals. The guide provides data on how certain non-fiber elements, such as coatings and additives, impact the recyclability of paper-based packaging.
The Design Guidance for Recyclability is a tool to help organizations specify and design packaging to better meet customer's recycling needs within the circular economy.
The full guide is available for download here.