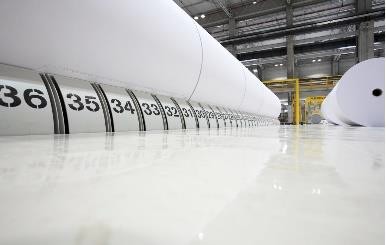 The Navigator Company was distinguished with the highest rating ("A") for world leadership in the fight against climate change. The distinction was awarded by CDP – Disclosure Insight Action, a non-profit organization recognized for managing the largest and most complete independent global system for disclosing environmental information to companies, regions, cities and states.
Based on a worldwide survey to assess the actions undertaken at corporate level in the context of climate change, Navigator is part of a select group of 330 companies worldwide that achieved the highest classification of "A", less than 2% of the more than 18,000 companies that responded. The scoring methodology assigned by CDP measures the comprehensiveness and detail of the information disclosed by companies, a deep understanding of their environmental risks and impacts, strong governance and transition strategies, also assessing the measures and targets established to reduce impacts accordingly. with science.
The rise in the "Leadership" ranking (from "A–" to "A") is an important recognition of the Company's work in terms of reducing emissions, reducing climate risks and developing a low-carbon economy. The analysis carried out by CDP on the data released by the company in 2022 (referring to the previous year) resulted in an improvement in the classification compared to 2021.
Since 2018, Navigator has participated in CDP Climate Change, accompanying the growing demand for this initiative to assess the Company's progress in the field of risk management and climate action.
CDP performance reflects commitment to Navigator's 2030 Agenda
With a Corporate Purpose and the 2030 Responsible Management Agenda aligned with the United Nations Sustainable Development Goals, Navigator's strategy is based on a strong investment to develop sustainable bioproducts, using raw materials from forests with certified management or controlled, reducing dependence on fossil resources and promoting the decarbonisation of the economy.