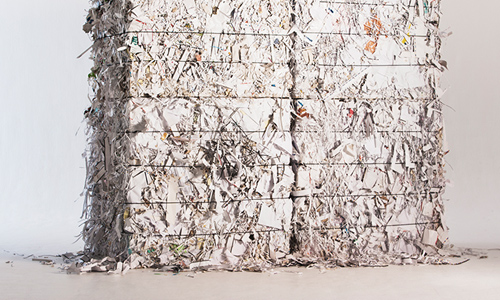 Oregon-based, Total Fiber Recovery will invest $49 Million and create 68 new jobs with an average salary of $48,000 in the City of Chesapeake. Led by CEO of Bulk Handling Systems, Steve Miller and President, Eric Herbert, TFR brings together decades of experience from the paper and recycling industries. A unique and proven technological process of purifying and pulping recovered fiber will be established at this new location. The recovered fiber will then be shipped and utilized domestically and internationally to paper plants where it will be created into new products.
Chesapeake beat out locations in both Maryland and South Carolina with the assistance from the Virginia Economic Development Partnership (VEDP), The Port of Virginia and the Hampton Roads Economic Development Alliance (HREDA). Governor Northam granted $200,000 from the Commonwealth's Opportunity Fund (COF) to assist Chesapeake and Virginia in winning this competition. Additionally, the City of Chesapeake will provide a $200,000 grant from its Economic Development Investment Program (EDIP). The project also qualifies for incentives from The Port of Virginia's Economic and Infrastructure Development Zone Grant Program. Total Fiber Recovery will also be receiving state-funded assistance for skilled labor training as a result of the 68 new jobs the project will bring.
With plans to open in 2021, TFR will begin to process 300,000 tons of mixed paper per year. Steven Wright, Economic Development Director with the City of Chesapeake, states "This project was a big win for the City of Chesapeake. We are excited to have a sustainable company such as Total Fiber Recovery in our City. Their significant capital investment and job creation speaks to this City's robust economic health".
Mayor of Chesapeake, Rick West, states, "Chesapeake residents and businesses have always taken a leading role in the push to 'go green,' and we are extremely pleased that Total Fiber Recovery has chosen our City as their new home. The opportunities this facility opens, not only in terms of new jobs and capital investment, but also to enhance our environmental stewardship, will pay dividends for years to come."