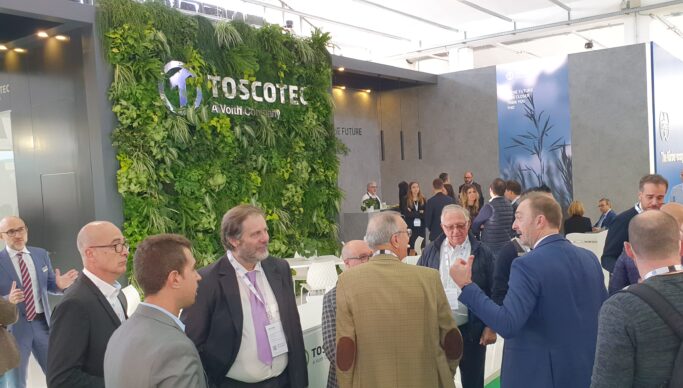 Like every year at the same period, the charming typical Italian city of Lucca was last week the meeting point of pulp, paper, board and tissue producers from all over Europe, and beyond (Middle East, Africa, Russia, Ukraine, Argentina, Chile, New Zealand, Australia,…). Thousands of visitors to keep the 180 exhibitors busy the all time.
Some booths like Toscotec, Koerber, Runtech, Valmet, Voith, Kadant, Andritz or ST Macchine were constantly packed. And the conference room was also well attended during the 3 days of the show.
MIAC is  a true international exhibition that proves that the industry is still in need of traditional events where buyers and suppliers can meet, socialize and do business.