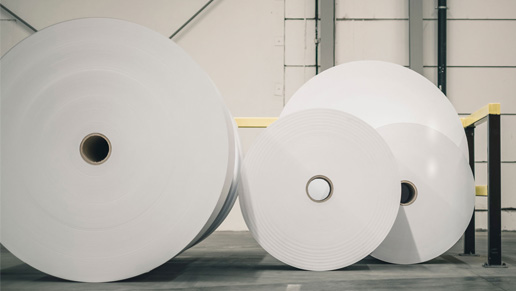 Lessebo Paper today launched its new paper quality – Lessebo Recycled, an entirely new line produced from 100% recycled paper. Lessebo Recycled is developed for those looking for recycled paper, but at the same time want premium quality.
Lessebo Paper is known for its high quality paper and environmental-friendly production. Now, Lessebo Recycled takes it to the next level with a recycled paper quality which broadens the company's product portfolio. Lessebo Recycled is an uncoated paper quality and will initially consist of two white shades.
"We can see increased demand for recycled paper, a demand we now meet with Lessebo Recycled," explains Eric Sigurdsson, CEO of Lessebo Paper. Furthermore, Eric Sigurdsson explains, "This launch is fully in line with Lessebo Paper's values of high environmental commitment and strengthens the company's sustainability profile".