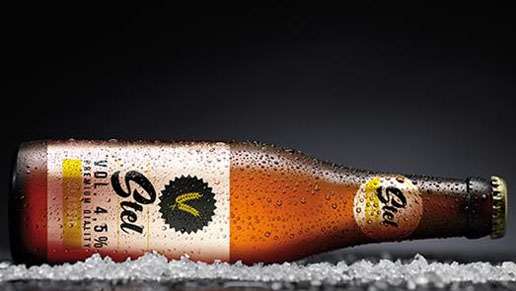 For high wet-strength refillable bottle labels​.
Lecta continues developing its Creaset​ one-side coated paper line, designed for the label and flexible packaging sector, with its new Creaset HG HWS paper for the beverage industry.
Creaset HG HWS is a high wet-strength, alkali-resistant high gloss paper. It is particularly suitable for all types of refillable containers that need to be recovered in caustic soda baths.
Creaset HG HWS is ideal for beer and wines, whose labels require high resistance to low temperatures and ice water. Creaset HG HWS guarantees a flawless aspect throughout their useful life. It also offers excellent performance on labeling lines, with a perfect fit and, thanks to its wet-strength treatment, prevents edge lift, blistering and wrinkling.
The new Creaset HG HWS paper is designed for high-speed printing given its stiffness and fast ink penetration. It is suitable for offset, flexo and rotogravure printing.
It is available in 65, 68, 70, 75 and 80 g/m2 in plain finish.
The entire Creaset line is manufactured with Elemental Chlorine Free (ECF) pulp. It is manufactured to ISO 14001 and EMAS environmental management standards, ISO 50001 energy management standard, ISO 9001 quality standard and OHSAS 18001 occupational health and safety standard. It is also available with PEFC™ and FSC® Chain-of-Custody forest certifications upon request.