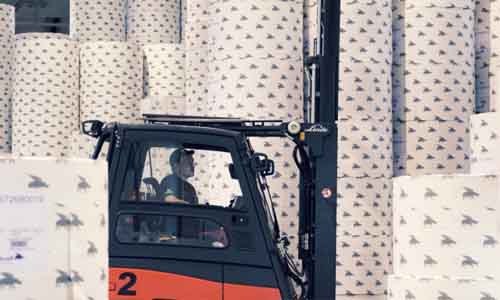 With its announcement less than a year ago that it was making a major investment in its Kehl mill, the Koehler Paper Group took the first step towards a new paper machine capable of producing papers for flexible packaging. While the workers at the construction site are making major strides and the work is well on schedule, the employees at the company's headquarters in Oberkirch, Germany, are also busy laying the groundwork to ensure that the sales team can hit the ground running from day one.
A Partner with Experience and Expertise
As a result of their efforts, Koehler has now won Wilfried Heinzel AG, also known as heinzelsales, as an experienced and extremely qualified partner to market the papers for flexible packaging in France, Spain, and Portugal. Together with heinzelsales, Koehler wants to work on securing the future business success of single-sided coated papers with barrier functions and sealing ability.
The papers for flexible packaging are used in a wide variety of products. These include chocolate and muesli bars ; pudding and granola ; sugar sticks ; bags for instant soups, rice, and pet food ; ice cream cones ; banderoles and lids for yogurt cups ; and much more.
Paper Is Environmentally Friendly and Recyclable
Koehler's goal is to replace plastic in these flexible packaging materials with paper wherever possible and practical in order to help replace nonrecyclable packaging with paper, a material whose recycling challenges have already been solved in many countries. For this reason, paper is actually the sustainable and environmentally friendly alternative.
Wilfried Heinzel AG is the global sales network of HEINZEL GROUP, based in Vienna, Austria. In partnership with producers from across the globe, the company sells a wide range of paper and pulp grades through knowledgeable local sales specialists in Europe and other regions of the world