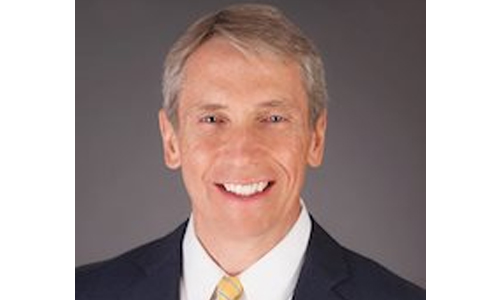 Kadant Inc. President and CEO Jeffrey L. Powell today issued the following statement around the coronavirus (COVID-19) outbreak and its impact on Kadant's operations around the globe:
"In recent weeks, the public health response to the COVID-19 outbreak has significantly escalated, and our thoughts remain with the healthcare workers, individuals, and communities most deeply affected by the disease.
"As we continue to navigate this evolving situation, we believe providing additional context for the impact COVID-19 is having on our business is appropriate and helpful to our stakeholders. We believe the impact to our business is temporary and would like to proactively share information on our situation.
"Our bookings performance to date is ahead of forecast which is consistent with the robust spending typically seen in the first quarter as our customers prepare for annual maintenance outages that take place in the spring. We have observed some softening in order volumes in Europe and a more pronounced decline in China, as expected, as a result of the coronavirus. That said, most of our customers are operating and many of our packaging and tissue customers are seeing a surge in demand for their products.
"To date, no Kadant employees have tested positive for COVID-19, and currently all 20 of our manufacturing locations around the globe are fully operational, including our three plants in China. Our strong footing in China gave us early insights into the outbreak allowing us to better prepare action plans at our manufacturing facilities located in other regions. At this unprecedented time, our decentralized structure and global footprint benefits us with the ability to react quickly to events as they develop. We continue to take additional precautions to not only protect the health and safety of our employees and their families, but also to continue to meet the needs and expectations of our customers and other business partners.
"All employees who are able to work from home are now doing so and we have put into place stringent daily sanitizing measures within our facilities. Like many other businesses, we also have travel restrictions in place. Our commercial and operations teams continue to engage with our customers and suppliers via video, telephone, and other means of communication as a normal course of business leveraging the deep relationships we have with our business partners. By implementing these and other measures, we are seeking to minimize contact with others over the coming weeks to lessen the potential spread of any infectious diseases across our facilities.
"As part of our regular contact with our key suppliers we have been assessing potential supply disruptions or material shortages that may affect us. At this time, we believe disruption or shortages will be minimal, but the risk varies by supplier. Restrictions in freight movement are growing, and we are closely monitoring this development. We will continue to evaluate the situation and take the necessary steps to minimize any supply chain interruptions to our customers as maintaining our customer responsiveness will continue to be a primary focus.
"As a company with market-leading brands and businesses going back well over 150 years, we take the long view and are confident in our business model that promotes local decision-making to quickly respond to any situation that may unfold around the world.
"Thank you for trusting Kadant and for your continued support, and please stay safe during these unprecedented times."