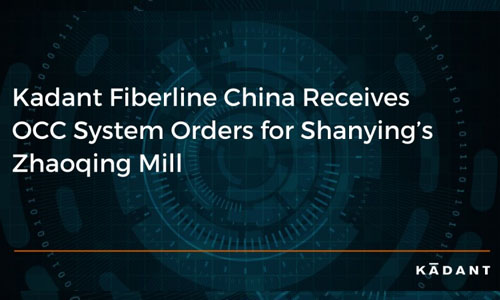 Kadant Fiberline (China) Co. Ltd., a subsidiary of Kadant Inc., was awarded an order for two 1400 ton-per-day OCC systems from Shanying Guangdong Paper. The OCC systems will startup in 2021 and produce linerboard and testliner at Shanying's Zhaoqing mill for its PM52 and PM53.
The two systems will include a Hydrapulper DR, disperser, direct discharge disk filter, pressure screen, cleaner, and related equipment. The high-capacity OCC systems provide excellent stock quality and are designed to operate with lower energy consumption compared to conventional systems.
"We are pleased to have been awarded the order by Shanying Paper and to continue our partnership with Shanying Paper on its modernization projects", said Peter Ma, vice president of sales and marketing of Kadant Fiberline China. "In addition to these two systems, Kadant Fiberline China has supplied 11 OCC systems to Shanying Paper over the past 25 years. Our expertise in the processing of recycled fiber positions us well for projects such as this, where product, process, and controls integration are required for maximum uptime, production, and quality and is the decisive criteria that persuaded Shanying to trust in Kadant Fiberline China once again."
Shanying Guangdong Paper Industry Co., Ltd. is a part of Shanying International Holdings Co., Ltd., one of the largest industrial papermaking enterprises and packaging board manufacturers in China.