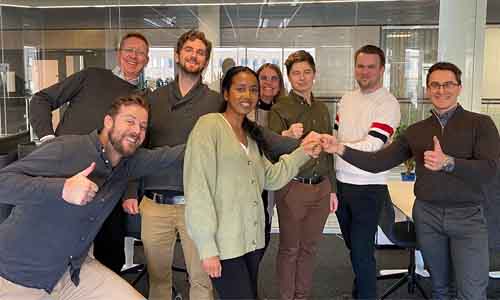 Heat Management joined ABB's Partner Program in Sweden in February 2022. The partnership will unite the two companies' expertise and create a combined offering of Heat Management's patented High Impact Soot blowing System (HISS) and ABB's automation system, especially ABB Ability™ System 800xA for use in new and existing boilers within power generation and process industries.
Heat Management's HISS™ is an optimized sootblowing system that can be customized to meet the needs of each customer. With HISS™, users can increase sootblowing capacity by 100% without consuming more steam, allowing the user to increase the boiler load. Another option is to maintain the same cleaning effect while saving 30-45% steam. Saving steam or increasing boiler load can be used to produce more renewable power to the grid, offsetting power generation from fossil fuel sources, and in turn reducing the CO2eq emissions radically.
Heat Management's HISS™ was a part of Södra Cell Värö's Expansion 2.0 project, the project resulted in a 12% boiler load increase, with 20 MWe additional power generation. By replacing fossil fuel power with locally produced, renewable electricity from the recovery boiler, CO2eq emissions are reduced by 21 000 tons a year.
For more than 40 years, ABB has built and maintains a leadership position in the Distributed Control System (DCS) market by preserving its customers' capital investments while providing new capabilities. The control system of tomorrow will accelerate innovation on behalf of producers for decades to come.