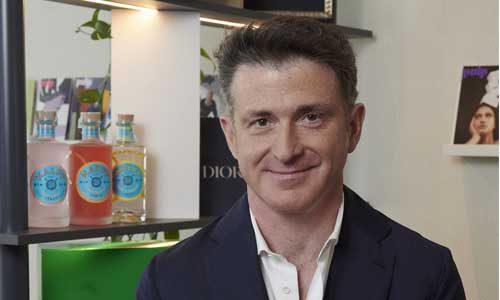 The Fedrigoni Group, one of the world's leading players in premium labels and self-adhesive materials, specialty papers for luxury packaging and other creative solutions, closed 2022 by exceeding the EUR 2 billion proforma turnover threshold: 2.21 billion compared to 1.6 in 2021 (+37%), distributed between Italy (504 million, +44%), the rest of Europe (1,054 million, +36%) and the rest of the world (653 million, +31%), with a proforma Ebitda of 3401 million (+54% compared to 2021) and investments of approximately 80 million (over 60 in 2021).
This growth has affected both company's business units, which have been repositioned in the last four years towards premium product segments: labels and self-adhesive materials have risen to EUR 1,307 million (+31%) and specialty papers for luxury packaging and other creative solutions to EUR 904 million in revenue (+43%). Today Fedrigoni employs more than 5,000 people in 28 countries, has 68 production plants and slitting and distribution centres and 25,000 products distributed in 132 countries. It is the leading global player in both luxury packaging and premium wine labels, the third in self-adhesive materials for industrial uses (pharmaceutical, food & beverage, home and personal care products) and the second in art and drawing papers.
"2022 was another year of profitable and responsible growth for Fedrigoni, despite the unstable geopolitical context and supply chain disruptions," comments CEO Marco Nespolo(photo). "An agile business model, focus on innovation, constant transformation and the involvement of our people have enabled us to confirm our position as the world's leading manufacturer of wine labels and specialty papers for luxury packaging, giving concrete form to our purpose: making materials a source of creative possibilities for brands everywhere. The year ended on a high note with the entry of a new private equity fund, BC Partner, into the shareholding structure, which joined Bain Capital in the growth pathway of the next five years, and the entire leadership team reinvested in the company".

"Since 2018, Fedrigoni has undertaken a profound transformation in terms of product portfolio, geographical presence, go-to-market, operating model, culture and governance," Nespolo continues. "In 2022 we continued with our acquisition plan, with six deals in the US, Turkey, Spain and France, bringing the total number of M&As in the last four years to 12. (…) In addition, 2023 began with two important agreements: an industrial partnership with a specialised producer of translucent papers in China and the acquisition of an R&D Centre in Grenoble, France (both were formerly part of the Arjowiggins Group, which filed for administration last September). (…)
"These first months of the year have not been easy," the CEO concludes, "demand continues to be extremely volatile, as proven by the slowdown in volumes: turnover in Q1 was EUR 492 million, -5% compared to same period of 2022. However, the drop in sales is significantly lower than the industry average of -12% to -20%. Further, on last twelve-months basis, since the record FY22 and also thanks to M&A, proforma sales increased by 1% (EUR 2.3 billion LTM March 2023) and proforma Ebitda by 1% reaching EUR 342.4 million (LTM March 2023). Our solid business plan and our agility and ability to adapt production to demand allowed us to limit the impact. We are now seeing positive signals from the market: energy and raw material costs are finally coming down. The end markets we serve – luxury, wine & spirits, pharmaceuticals, etc. – are performing well, and we are gaining market share in all sectors. For these reasons, we remain optimistic regarding a gradual recovery of the economic situation over the course of this year. Our long-term vision and ambition remain unchanged: to become the global leader in sustainable and innovative labels and specialty papers for luxury packaging and creative solutions, with a focus on accelerating our expansion in the US and Asia and continuing consolidation in Europe, as well as providing sustainable packaging solutions and RFID to an outstanding set of global luxury and consumer brands."
1 Revenues and EBITDA on a pro-forma basis, include the 12-month contribution from the following acquisitions: (i) Tageos, (ii) Guarro Casas (iii) Unifol and – in 2023 only – (iv) Zuber Rieder. They exclude the negative contribution from a specific contract discontinued following the sale of the security business unit and include the run rate impact from specific cost savings initiatives net of additional costs required to support business growth.