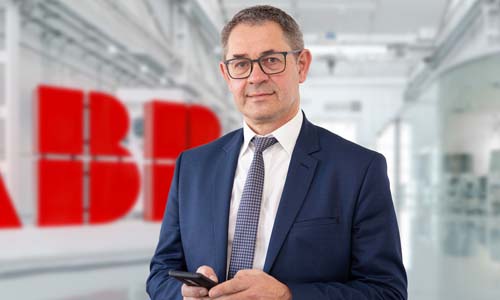 ABB France announces the appointment of Fabien Laleuf as President. His priorities include pursuing the digitalization strategy and integrating sustainable development into the entire value chain of the Group's activities.
With a degree in electrical engineering and more than 30 years of experience at ABB, Fabien Laleuf has held various positions of responsibility within the organisation, successively managing several Business Areas including Process Automation and Robotics & Motion. He is currently Director of ABB's Electrification Business Area in France.
As part of the company's "raison d'être" defined by the new business model called "ABB Way", Fabien Laleuf will also be responsible for driving forward and supporting the 2030 sustainability strategy by partnering with customers and suppliers to reduce their emissions and achieve carbon neutrality across ABB's operations. By investing in digitalisation and ensuring access to the latest IoT solutions such as ABB Ability™, ABB will be able to make further progress in reducing its customers' emissions, and make its own operations more efficient while reducing waste and saving energy.