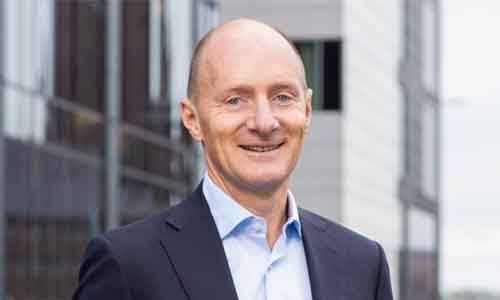 Magnus Groth, President and CEO'S Comments
"In 2022, Essity achieved record growth and its highest net sales ever. We can see that, despite significant cost inflation, we achieved an operating profit, before depreciation, amortization and impairment, that was in line with 2021. We implemented significant price increases, while volumes were higher for the year."
Strong sales growth with significant price increases
Essity's net sales for 2022 amounted to approximately SEK 156bn. Sales growth, including organic sales growth and acquisitions, was strong and amounted to 17.7% and the average price increase was 13.3%. Sales growth was strong in all three business areas: Health & Medical, Consumer Goods and Professional Hygiene, which are all leading in a growing global hygiene and health market. Despite significant price increases, volumes were higher for the year. Work to improve efficiency has progressed at a high pace. Adjusted EBITA amounted to SEK 13,058m and the adjusted EBITA margin to 8.4%.
The adjusted return on capital employed was 9.7%. Earnings per share were SEK 7.93. For the 2022 fiscal year, the Board of Directors proposes an increase in the dividend of 4% to SEK 7.25 per share.
The year was dominated by the war in Ukraine and the resulting human suffering. Essity has made donations to the UNHCR and other international and local organizations. Work is ongoing to exit the Russian market and the company's assets in Russia have been impaired by approximately SEK 1.7bn.
Fourth quarter 2022 – Higher earnings and adjusted EBITA margin
In the fourth quarter, net sales increased significantly and amounted to approximately SEK 44bn. Further price increases were implemented and averaged 18.4%, an increase of 6% compared with the third quarter 2022. As a result of our successful work to raise prices, adjusted EBITA increased 33% and the adjusted EBITA margin increased 0.3 of a percentage point to 9.3%. Compared with the third quarter of 2022, the adjusted EBITA margin increased 1.8 percentage points. The adjusted return on capital employed increased to 11.4%.
Acquisitions in fast-growing segments
Three companies were acquired, in line with our strategy to grow in segments with strong future growth. The acquisition of the US company Legacy Converting Inc. will broaden Essity's offering in Professional Hygiene through a stronger position in wiping and cleaning products in the North American market. Two leading companies were acquired in Intimate Hygiene: Knix Wear Inc. and Modibodi. Essity is now a global market leader1) within leakproof apparel, which is the fastest growing product segment in Intimate Hygiene.
A winning offering
We continued to invest in innovation and marketing to increase the share of premium offerings, sustainable solutions and digital offerings. In 2022, Essity's e-commerce sales increased by 20% to SEK 23bn, corresponding to 15% of net sales. We also increased the company's direct-to-consumer sales through investments and acquisitions.
Concrete progress in sustainability
Leadership in the area of sustainability is a strategic priority for Essity to increase sales and profitability and to reduce risk in the company while we contribute toward a better world. For example, we have launched toilet paper containing wheat straw-based pulp under the Zewa brand and the Libero Touch climate-smart baby diaper. The company's carbon emissions under Science Based Targets, Scope 1 and 2, have been reduced by 18% compared with 2016. Essity also received several awards for the company's sustainability work, for example it was named as one of the world's most sustainable companies by Corporate Knights, has been included in S&P Global's Sustainability Yearbook 2022 as one of the top 150 most sustainable companies and CDP recognized Essity for leadership in sustainability, including us on its
A-list for our work to combat deforestation. For the second consecutive year, we were designated a Diversity Leader by the Financial Times in its annual review of diversity work in European companies.
Priorities 2023
In order to achieve the Group's long-term targets with respect to growth and return by 2025, Essity is prioritizing innovation, strong brands, efficiency improvements and sustainability. We continue to work with price increases to offset cost inflation. Growth in the fastest growing sales channels and regions as well as in segments with the highest returns will be prioritized to create long-term growth in value for customers, consumers, employees and shareholders.
Magnus Groth – President and CEO
(1) Estimate based on market data compiled by Essity.