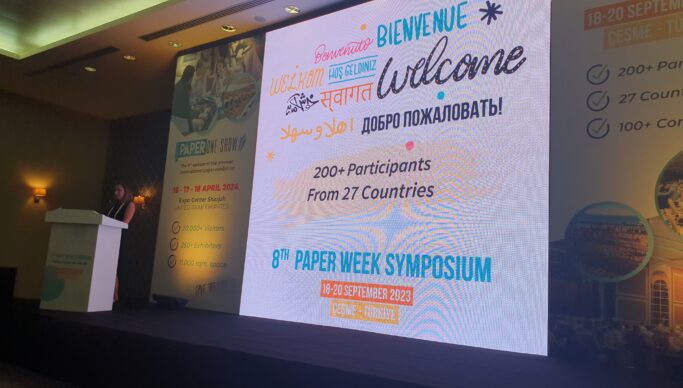 The ethos of "work hard, play hard" perfectly encapsulates the spirit of the 8th Paper Week Symposium, meticulously organized by Tarek Fakkas and his dynamic team at the Al Furat Group. Their innovative approach involves seamlessly blending business and leisure over the course of a delightful three-day gathering at a charming Turkish resort. This year, the symposium has drawn over 200 attendees to Cesme, situated on Turkey's picturesque west coast.
The event features a compelling mix of technical presentations from industry giants, including paper and tissue manufacturers and machinery suppliers. These informative sessions are interspersed with a series of social activities, such as a sightseeing tour, a beach volleyball tournament, a folkloric dance show, and a splendid gala dinner. This carefully curated combination fosters an environment where participants can establish new connections and engage in discussions about potential collaborations in a laid-back setting.
One notable highlight of the symposium was a meeting presided over by Sami Safran, CEO of Mepco of Saudi Arabia. Recently elected as the President of the Arab Federation for Paper, Printing, and Packaging Industries, Safran led a high-level panel discussion with key industry figures from Turkey and the Middle East. The primary focus of this meeting was to explore ways to enhance fair competition, particularly concerning tariff barriers. Additionally, the gathering provided an opportunity to delve into the exciting project of a greenfield pulp mill in Georgia, a neighbouring country, spearheaded by Enguri Cellulose and financially backed by a London-based equity firm.