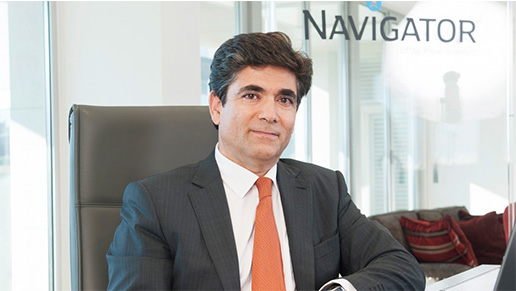 The Portuguese pulp and paper producer The Navigator will change its CEO, since Diogo da Silveira "has expressed a desire not to be reelected for a new term.
The manager understands that "the mandate that was defined to him in 2014 in the direction of the rejuvenation and diversification of the Navigator has now been successfully completed", and will cease to function on the day of the annual general meeting, which is already scheduled for April 9.
After that, and until a new CEO is chosen, it will be João Castello Branco to lead the executive committee of Navigator. João Castello Branco is the current "chairman" of Navigator, a position he assumed after the death of Pedro Queiroz Pereira.
Diogo da Silveira assumed the executive presidency of then Portucel in 2014, succeeding José Honório, who had been one of the right arms of Queiroz Pereira and who left the company after 25 years.
"The Board of Directors expresses its thanks to Mr. Eng. Diogo da Silveira for the results obtained by the Company and the work carried out over the term of office, highlighting the diversification of its activity and the transformation and modernization of Navigator at of its staff, image and methods of management, "the statement said.