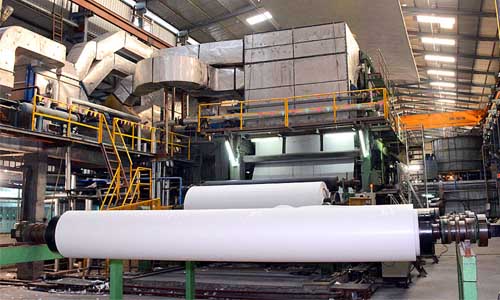 Incorporated in 1996, Bahl Paper Mills has emerged as one of the leading manufacturers of industrial packing papers, producing an extensive range of environmentally friendly graded paper. All the firm's products are manufactured from 100% recycled wastepaper and include 180 to 600gsm duplex board, 18 to 110gsm poster paper and 18 to 160gsm kraft paper. The business produces nearly 300 tonnes of paper every day.
The senior team at Bahl wanted to improve productivity and machine efficiency, as well as reduce waste. One way to achieve this was to maximize the deckle width utilization of the papermaking machine. Bahl was keen to improve the productivity of the winders and sheet cutters while ensuring that the selected solution could be effectively integrated into the factory's existing systems and processes. After an initial conversation between Greycon and Bahl, Greycon recommended their tried and tested trim optimization solution, X-Trim.
Greycon's X-Trim provides the production planners at Bahl Paper with an extensive range of options to address the challenges/improvement opportunities they had identified. X-Trim was implemented with specific modules that offered their business a range of optimizers capable of managing reel and sheet orders in a single model.
Leveraging the combination of optimizers and other features of the application, Bahl Paper has been able to increase the average deckle width for the jumbo, leading to higher machine efficiency and throughput. Alongside this, Bahl was able to increase the diameter of reels being fed to cutters and decrease the number of knife changes, both leading to higher productivity.
The Bahl team have been extremely impressed with X-Trim. The system's highly intuitive user interface is a major step forward from the manual processes that were being used previously.
Overall operational planning is much improved, creating additional time for planners to deliver other value-added activities to support business growth.
"It did not take us long to decide that X-Trim was the solution that would completely satisfy our needs. The prompt response from the Greycon team helped lay to rest any concerns that we had. It has been a great investment, with significant savings."  Naveen Jhanji, Managing Director