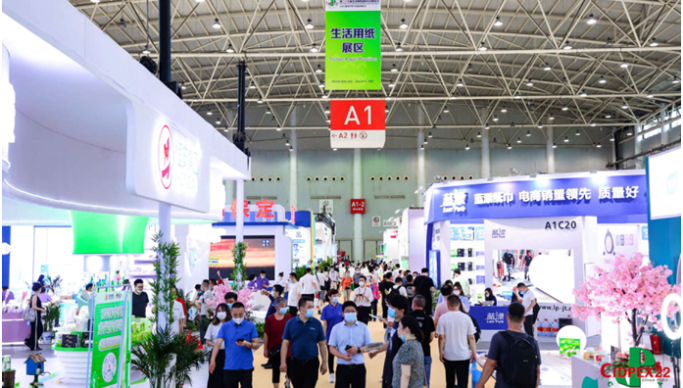 The 30th China International Disposable Paper Expo (CIDPEX 2023) is going to be held in Nanjing International Expo Center in Nanjing, Jiangsu, China, from May 12 to May 16 (FOCUS Conference: May 12-13, Exhibition: May 14-16). The Expo is organized by China National Pulp and Paper Research Institute Co., Ltd. (CNPPRI). It is expected that there will be more than 900 exhibitors for this grand event.
 Explore new market trends through four exhibition areas and the new sub-branded Expo
In tissue paper pavilion, well-known enterprises such as Hengan, Vinda, Gold Hongye, and Vanov will be present. In recent years, while meeting the basic products functions, tissue paper manufacturers in China continue to improve use experience of their products. Tissue paper with high-quality and appealing images will be displayed at the exhibition, providing buyers with more choices.
The disposable hygiene products pavilion is composed of baby and child hygiene products, wipes, feminine care products, adult care products and wipes. A number of new products with various forms and different characteristics will be released at the exhibition. The visitors can find a lot of new products that have multi-functions and can meet diversified needs.
In the raw and auxiliary material pavilion, the visitors can find all the materials needed for tissue and hygiene products. For the convenience of visitors, the pavilion is further divided into five exhibit areas: nonwovens, SAP, hot melt adhesive, packing and printing and other raw materials. The innovative and green materials to be exhibited during CIDPEX2023 will help to find a solution for the sustainable development of our industry.
In the machinery pavilion, there will be hundreds of equipment demonstrated onsite. Exhibitors will show their upgraded equipment with such characteristics as intelligence, automation, customization and accuracy.
Besides, at the same time of CIDPEX2023, CNPPRI will hold the sub-branded Expo: Health & Medical Care Industry International EXPO, which has already attracted around 50 exhibitors. It is mainly focused on five themes, i.e. medical care, elderly care, maternal and baby care, beauty and green and health. This sub-expo will help enterprises explore the "blue ocean" of medical and health care industry and seize the trillion-yuan-sized market.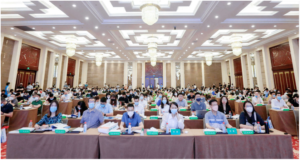 FOCUS Conference: opening, sharing, cooperation and win-win platform
The FOCUS conference will be held from May 12-13 2023. It includes wipes conference, and other three main sessions: market and marketing, tissue paper, disposable hygiene products.
The conference will focus on hot topics such as innovation and development, product safety, double carbon target, standard requirements, degradable, sustainable, energy saving and consumption reduction, new materials, new technology and new equipment, new marketing ideas, overseas expansion and other topics. It will help the audience to accurately grasp the latest changes in macroeconomics and policies, and inspect new trends in industry development.
Online and offline activities enable new vitality of the exhibition
In order to further expand the influence of CIDPEX and get online flow for exhibitors, CNPPRI strengthened the cooperation with well-known e-commerce platforms such as Tmall, JD and Byte Dance to organize a variety of online and offline activities during the exhibition. CNPPRI also cooperated with influential mass media to carry out multi-level and large-scale promotion.
As the largest exhibition in tissue paper and disposable hygiene products, CIDPEX2023 will bring better services and valuable opportunities for our exhibitors and visitors all over the world. There will also be various activities on the CLOUD CIDPEX platform (cloud.cnhpia.org) to ensure the users an excellent experience and valuable achievements.