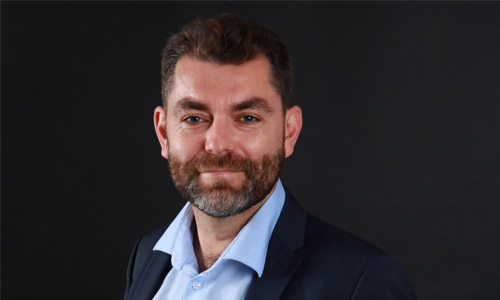 Lucart has just announced the appointment of Benoît Cottel as General Manager of Lucart SAS in France. Benoît Cottel, 39, took up his position in Laval-sur-Vologne (Vosges) last August 29. He will be directly responsible for operations, including manufacturing, logistics, environment, safety, human resources and purchasing. The finance, sales and marketing departments will continue to be managed directly by Alessandro Pasquini, President of Lucart SAS.
After studying engineering, Benoît Cottel started his career as a Lean Manufacturing specialist in the luxury industry for the LVMH group. He then spent most of his career in the packaging world: as Production Manager in the food industry, then Site Manager for the manufacture of pharmaceutical boxes for the Autajon group in France, where he was able to discover the world of paper as a customer.
In parallel, Benoît Cottel is currently completing an Executive MBA at EM LYON Business School, from which he will graduate in the first half of 2023.
Lucart SAS is located in Laval-sur-Vologne (Vosges area), France since 2008. In 10 years, Lucart SAS has doubled its turnover to more than 93 million euros and has greatly increased its workforce (324 employees in 2021). With a paper manufacturing mill, two PMs dedicated to the production of tissue paper, a workshop with nine conversion lines and a water treatment plant, the plant produces 100% paper from recovery cellulose fibers found in the production of carton for food packaging.
Lucart's production capacity is 395,000 tons/year of paper, on 12 paper machines. The consolidated turnover is over 540 million euros and 1,700 people are employed in 10 production plants (5 in Italy, 1 in France, 1 in Hungary, 2 in Spain, 1 in the United Kingdom) and 1 Logistics Center in Italy.