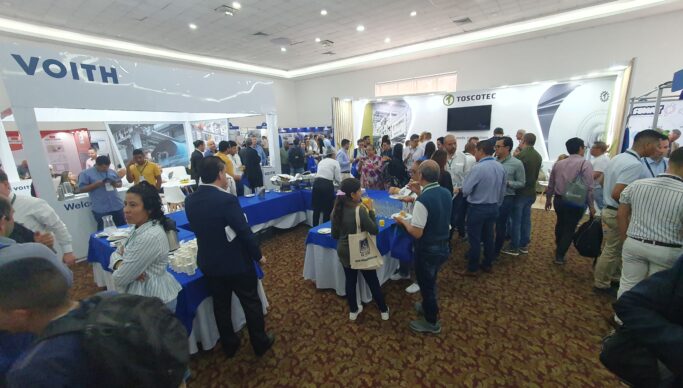 For its 31st edition, the annual Congress of the Colombian technical association Acotepac presided by Hugo Castillo is focusing on alternative fibers and renewable energy sources. It is being held this week in Cali, along with the international exhibition ExpoAcotepac.
On the first day, Paula Medina, CEO of the Peruvian producer Trupal, and Ricardo Martin, a well known paper industry professional in the Latin American region, received an achievement award for their contribution to the sector in the region.
The keynote address was delivered by Teresa Presas, former general director of CEPI in Europe and member of the board of The Navigator Company. She reminded the audience how resilient the paper industry proved to be after the Covid crisis and in the current context of a massive inflation of raw materials, chemicals and energy prices.
Beside the local representatives like Prismaquimica and PH, the exhibition  floor welcomes the traditional major equipment suppliers like Voith, Valmet, Kadant or Runtech. Also present: IDM Test and its partner Emtec, Copasa and Lantier from Spain, Cellwood from Sweden, or Hergen from Brasil, among others.