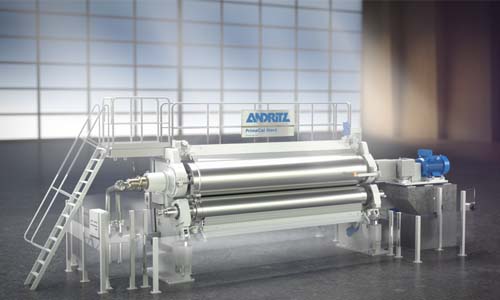 ANDRITZ has received an order from Henan Xinyaxin New Technology Packaging Material, China, to deliver two calenders and a complete paper machine approach flow system for their new paper machine PM9 at the mill in Xinxiang City, Henan Province. The PM9 has a design speed of 950 m/min with 5.7 m width at the pope reel. Start-up is scheduled for the end of 2022.
The ANDRITZ equipment will ensure production of high-quality folding boxboard paper
(180 to 450 gsm):
a PrimeCal Hard calender with an advanced, zone-controlled PrimeRoll MHV will improve the surface properties of the paper and provide a consistent CD caliper profile.
a PrimeCal Soft calender featuring edge-controlled rolls with soft elastic covers will enhance the smoothness and gloss of the paper.
The scope of supply of the calenders includes drives, spare rolls, and auxiliaries. All components are based on the proven technology of ANDRITZ Küsters, Germany, the expert for finishing components, and will be delivered by ANDRITZ Foshan, China.
Henan Xinyaxin New Technology Packaging Material Co., Ltd. was founded in August 2015, mainly engaging in manufacture and sales of different kinds of paper, paper products and pulp. Its business also involves production and delivery of thermal power and energy, chemical products, and machinery.