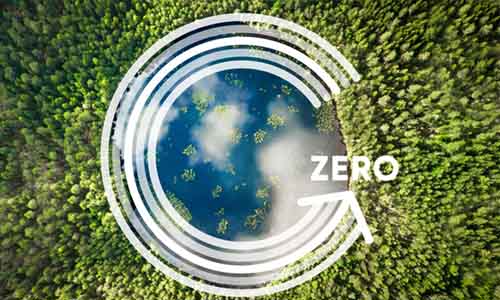 ANDRITZ has launched CircleToZero®, a holistic program for the pulp-producing industry with the goal of providing strong support to customers in their efforts to achieve maximum, sustainable production, aiming at zero emissions and zero waste production. Pairing in-house innovations with ANDRITZ's proven and state-of-the-art technologies, CircleToZero will enable the pulp-producing industry to either eliminate or make use of side streams in pulp production and convert by-products into new added-value products.
The ANDRITZ A-Recovery+ program already established is a major part of CircleToZero®. It unleashes the economic potential of the many traditionally unused side streams found in the recovery island of chemical pulp mills. These include purifying raw methanol into commercial quality bio-methanol for instance, on-site production of sulfuric acid, and recovery of kraft lignin. With this newly developed technology, ANDRITZ is helping Södra Cell Mönsterås pulp mill to become the first ever fossil-free biomethanol plant worldwide and also be climate-positive by the end of this decade.
CircleToZero enables customers to achieve immediate bottom-line savings, take up new business and investment opportunities and increase their ability to comply with ever tighter environmental regulations.
"We look forward to a shared roadmap towards a more sustainable society together with our business partners. Our CircleToZero team is happy to share the program and solutions in detail and define new ways to operate mills in more sustainable ways with enhanced bottom-line results." Lauri Pehu-Lehtonen, Director A-Recovery+, ANDRITZ explains.