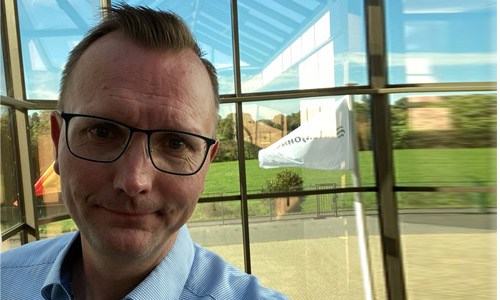 AstenJohnson is pleased to announce that André Hüttner joined our company as Director Sales and Product Management Press EMEA.
Our family-owned company is an innovative and dedicated supplier of PMC for the paper industry, and for many years all three product groups, Forming, Press, and Dryer Fabrics, have been sold in America and Asia.
In order to also enrich in a similar way our cooperation with the EMEA customers, the decision was made to start selling Press fabrics in addition to the Forming and Dryer fabrics.
For that reason our company hired several people in EMEA to help our customers in the field of sales and service. André is one of them whose main task will be to make this project successful.