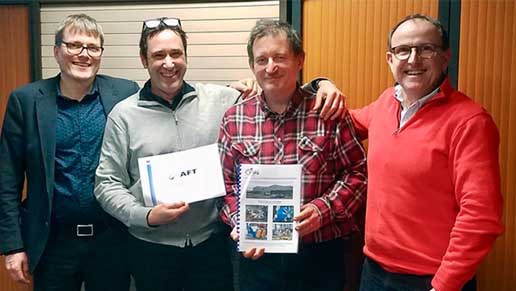 We are pleased to welcome SIRPA to AFT's Field Service team in France and Belgium. As our new Sales Representatives, SIRPA's four local sales and application engineers will take over direct responsibility for the mills in these regions and provide a stronger network for support.  "For our customers, all that changes is having more people ready to help optimize screening and refining applications", says Sales Manager François Labbé.
SIRPA is a major player on the French & Belgian markets specialized in pulping and repairing/maintenance.
AFT is a global supplier specializing in stock preparation, screening, refining and paper machine approach flow systems.  With over 110 years of experience in manufacturing and supplying tailored solutions, AFT helps to improve performance with trademarked advancements:  Finebar – ultra low intensity refining, Powerwave – energy efficient screening, POM wet end systems and more.
The new close partnership between SIRPA and AFT will create value for their respective customers.