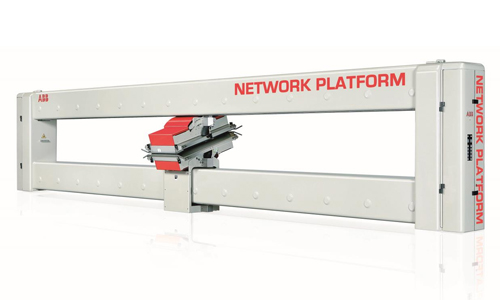 Rapid revamp of dormant mill will provide cutting-edge, digital solutions to automate operations and optimize performance
Leading Canadian forest product company, Chantiers Chibougamau, has selected technology leader ABB to help overhaul its Nordic Kraft pulp mill in Lebel-Sur-Quevillion in northern Quebec. The order comprises the delivery and integration of a new drives system and ABB Ability ™ Quality Management System (QMS). This includes ABB's Web Imaging System (WIS) and Web Monitoring System (WMS) into the ABB Ability™ System 800xA distributed control system (DCS). ABB will provide a comprehensive service contract and remote connection for diagnostic and service activity.
The project will transform the Nordic Kraft mill, which had been dormant for 12 years prior to its acquisition by Chantiers Chibougamau in 2018. It will become a modern, efficient and fully integrated digital site, equipped for the first time with complete quality control. The new solutions will accelerate Nordic Kraft's issue identification and produce semi-autonomous responses to conditions leading to fewer quality rejects.
"The high value and quality of ABB solutions together with our stepwise approach and ability to complete a tight turnaround were the key to this order win," said John Roberts, Market Segment Manager for Pulp and Paper, ABB. "We worked closely with the mill to ensure that everything we supply has a clear benefit in terms of quality control and ease of operability. Our suite of leading technology coupled with remote monitoring, diagnostic and issue resolution means Nordic Kraft can head off problems before they arise and optimize production to make more on spec kraft pulp."
 As part of the ABB Ability™ QMS, the order includes a new NP1200 scanner with online sensors for moisture, brightness and ABB's revolutionary Basis Weight Sensor, which offers industry-leading levels of accuracy and reliability in basis weight measurements. The Basis Weight Sensor provides the detailed information needed for optimal machine direction (MD) and cross direction (CD) weight control. The QMS also includes a WIS installation with Web Imaging Dirt Count and a WMS with eight cameras, all designed to provide operators with full visibility over production with integrated online measurement, process and quality controls and defect detection.
"We wanted a reliable and flexible way to make this mill, inoperative for 15 years, more productive and profitable," said Dany Bellemare, Senior Electrical Engineer and Reliability/Plant Upgrading Project Manager, Nordic Kraft in Lebel-sur-Quévillon. "We were impressed by ABB's commitment to demonstrating the value in every part of their proposed solution and look forward to a long and successful collaboration."