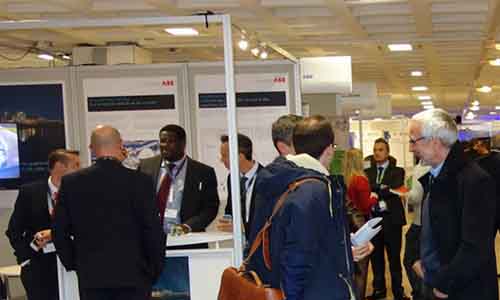 On 8 and 9 December, ABB will participate in the annual exhibition of the Technical Association of the Paper Industry (ATIP) which will be held at La Grande Crypt in Paris.
This event is a must for the industry in France as it brings together the main suppliers and players in the pulp and paper market to discuss technical subjects such as energy, processes, products, etc.
During two days, the sales teams of the PAPI France division will be keen to highlight our portfolio of innovative technological solutions dedicated to paper. It will also be an opportunity to discuss with our customers about their current issues: energy saving, operational efficiency, productivity…
ABB in the running for the ATIP Innovation Award
During the ATIP congress, numerous conferences will be organised as well as 2 innovation competitions: the "Trophées du Progrès" – dedicated to paper manufacturers – and the "Palmes de l'Innovation" for suppliers. This year, ABB has chosen to compete to present the Synchronous Reluctance Motor (SynRM), a technology at the forefront of ABB innovation.
Saving energy and reducing costs is the promise of our Synchronous Reluctance Motors (SynRM); an ABB innovation. From the outside, a SynRM motor looks very much like a conventional induction motor. The innovation is in the rotor, which reduces losses while offering higher efficiency and unprecedented reliability. Available for all industrial applications, this world-proven ABB technology will allow you to:
Save energy and money
Improve your efficiency while working in a more pleasant environment
Reduce your environmental footprint by reducing carbon emissions.
More information on the event: https://www.atip.asso.fr/presentation/