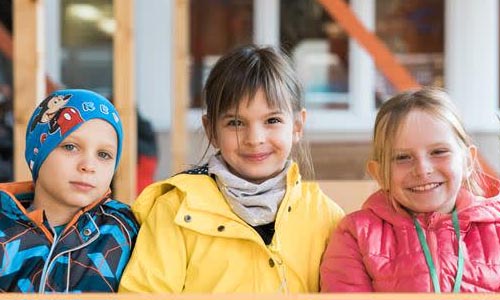 We are proud to announce that we have achieved our annual 2020/21 community engagement target in our Now and Next sustainability strategy; all sites with 50 or more employees to complete a community activity or project each year.
Equipping people to lead the transition to a circular economy
We're focused on championing the transition to a circular economy, within our industry and beyond. But we cannot build a sustainable future alone. We're using our expertise to engage 100% of our employees on the circular economy by 2025 and 5 million people on the circular economy and circular lifestyles by 2030.
We operate across hundreds of sites across the world and we have the responsibility to serve and support the communities we operate in. Every DS Smith employee, site, and division has a vital role to play in delivering upon our commitments outlined in the Now and Next Sustainability Strategy. That's why, through our Strategic Partnership with the Ellen MacArthur Foundation, we have been focusing on embedding circular economy engagement and training materials into existing development programmes across our business.
A total of 166 DS Smith sites engaged with their communities as of 31 April 2021, with activities occurring almost every other day somewhere at our sites in the last financial year.
How we achieved this target
We delivered 71 Covid-19 related community projects that engaged customers, local policymakers and won hearts and minds.