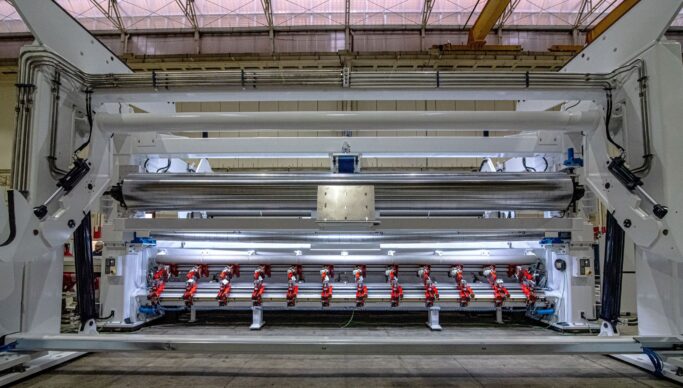 The Chinese paper manufacturer's Suzhou plant will be equipped with the widest and most technologically advanced E-WIND® P100H paper rewinders ever built by A.Celli.
Shanying Paper decided to rely once again on A.Celli solutions and know-how to equip five of their PM (71-75) in the Suzhou subsidiary with six E-WIND® P100H paper rewinders.
An order that represent a milestone, since it includes the widest paper rewinders ever built by A.Celli, designed to process jumbo rolls of fluting paper with a width of 8770 mm at a design speed of 2600 mpm.
Furthermore, the P100H paper rewinders will be enhanced by numerous optionals, also making them among the most technologically advanced machines ever manufactured by A.Celli. Among these optionals we can find the automatic end tail gluing system, parking stations for the master rolls and shuttles for their transfer, under-machine pulpers and the possibility to interface the machines with the customer's MES system for data and parameters interchange.
The delivery of the paper rewinders will take place in 2024, from April to October.