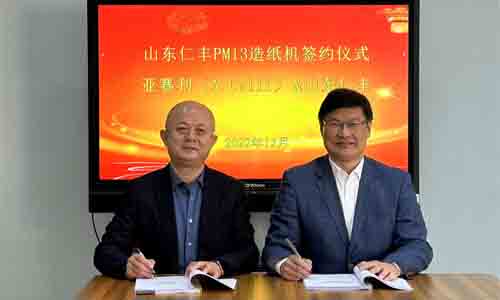 The Chinese company will equip its new PM13 dedicated to fluting paper production with a new A.Celli E–WIND® P100 paper rewinder.
Shandong Renfeng joins the list of increasingly numerous Chinese users of A.Celli solutions thanks to the order of a new P100 paper rewinder for the Huantai City
plant, in the Shandong province.
This key component, to be delivered in the fourth quarter of 2023, is designed to process Jumbo rolls of 60–120 gsm fluting paper with a diameter of 3800 mm and
width of 6700 mm at a design speed of 2500 mpm.
Mr. Song, Owner of Shandong Renfeng Special Materials Co., Ltd., says: "We are very pleased to have chosen A.Celli's rewinder: theirs is undoubtedly first–rate technology. We hope that this project is the beginning of a long–term cooperation between us".