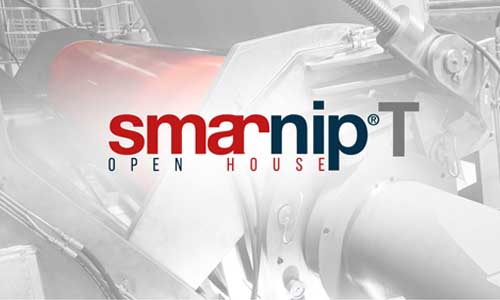 From 11 to 13 October 2023, A.Celli Paper will open the doors of its headquarters in Tassignano, Lucca to show the latest advancements in the field of Shoe Presses for Tissue paper production.
The event, free upon online registration, will provide visitors with the opportunity to tour the facility and witness in action the A.Celli's solutions that allow tissue paper producers of any size to get the most out of their plants.
The focus of the event will be the SMARNIP® T Shoe Press, a solution specifically developed to apply the benefits of the shoe press concept to the production of tissue paper, increasing dryness while preserving the bulk and softness of the material.
Among the solutions on display, the visitors will find:
SMARNIP® T Pilot Line: a fully functional module composed by our exclusive Shoe Press and a Yankee Dryer section, both with a width of 0,5 meters, that
will show you the tangible results and benefits of our solution
SMARNIP® T application: a Shoe Press with a width of 3 meters in advanced state of assembly
R-WAY® solutions dedicated to intralogistics, specifically a roll handling system and the A.Celli-made AGVs
E-WIND® T200 Tissue paper rewinders
The A.Celli Open House foresees No 2 daily session: from 11.30 AM to 1.00 PM or from 3.30 to 5.00 PM, and anyone interested will have the possibility to come directly from the MIAC 2023 exhibition thanks to a private shuttle service.
For more information and to reserve your place for the "SMARNIP® T Tissue Shoe Press" Open House, visit the dedicated page at the following link:
https://info.acelli.it/en/open-house-shoe-press