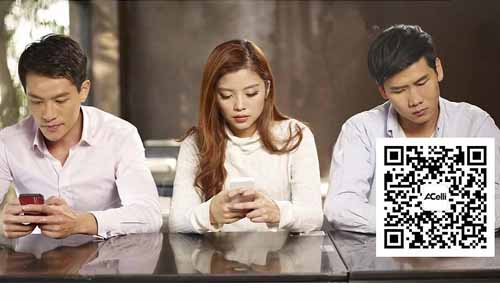 A strategic, innovative and global choice, aimed at confirming A.Celli's presence in China
"A.Celli Group" (亚赛利集团) is the official account of the Group and it is now on the most widespread web platform of messaging, video, social media and payment system in the Asian country.
Over 1 billion active users, more than 45 billion messages sent per day and 410 million audio and video calls: these are the numbers of the app which, after conquering the big Chinese cities, is also expanding to rural areas, becoming an integral part of users' lives.
The A.Celli Group will use WeChat channel as a digital space by which communicating directly with its Chinese followers, thus joining today's digital communication entrusted to the website and social networks Linkedin, Facebook and Twitter, offering updated and fully localized contents in Chinese language.
Particular attention will be paid to the sharing of articles and eBooks aimed at deepening some aspects of the sector and of our solutions, with a view to providing added value to our readers.
«Opening a WeChat channel is a careful and responsible choice.» Says the Marketing & Communication manager, Simone Morgantini. «In this way we can offer the right consideration to our Chinese audience by means of an adequate and effective tool. This is the natural consequence of the important communication process put in place by A.Celli Group in the last two years»