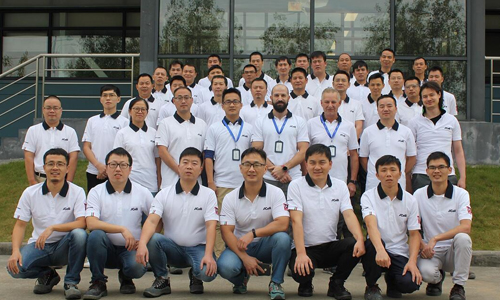 Full customer satisfaction for the class held by Alessandro Altieri and Massimo Lamioni
The A.Celli Academy, from 27 to 30 November, made a stop in China for a training session dedicated to 40 employees from Berry Global.
The two speakers, Alessandro Altieri and Massimo Lamioni, talked about a variety of subjects, from winding and rewinding fundamentals to the technology and functions of our products, with a special focus on the safety devices and procedures, ending with an overview of the slitting system and an insight view of our Slittomatic and Corematic solutions.
The customer feedback was extremely positive and he expressed great satisfaction for this unique and dedicated training opportunity.
A.Celli staff is always available to customers for specific training sessions.