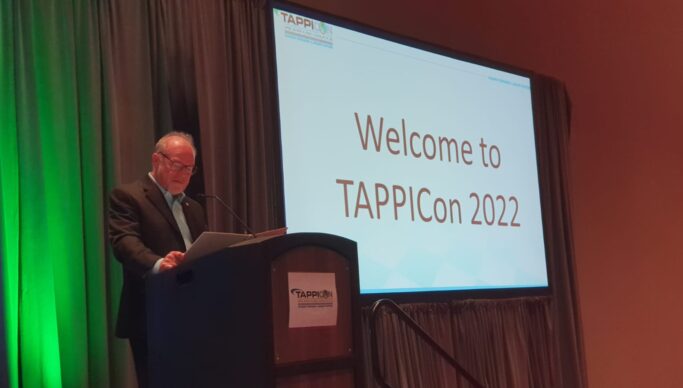 The TappiCon 2022 was officially launched today when Larry Montague, President and CEO of TAPPI, invited the 1300 delegates gathered at the Charlotte Convention Center (North Carolina) to welcome Jessica Stollings-Holder for its keynote speech. The inspirational national speaker and writer is inviting its audience to think about how our personal backgrounds influence our perspective, with some success.
The steering committee worked hard to come up with a rich and comprehensive conference programme filled with a mix of technical, academic and market insights through technology showcases, workshops, breakfast discussions, and social events. Difficult not to find a topic in line with one's interest (energy, chemicals, runnability, safety, etc…).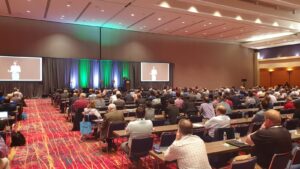 On the exhibition floor, over 100 companies and their representatives are eager to engage with their clients and prospects .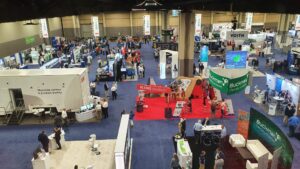 Everything I set for a fruitful event.
The next convention will be in Atlanta on April 2023.