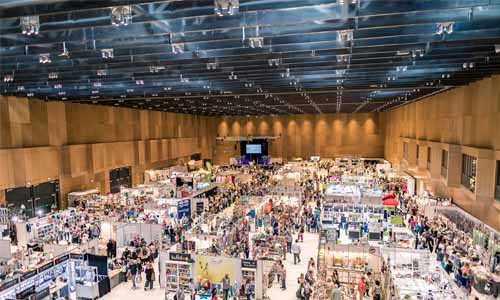 Following the successful staging of Virtual Days 2021, ZELLCHEMING is moving full steam ahead with preparations for Expo 2022, which is planned as a presence event at the RheinMain CongressCenter (RMCC) in Wiesbaden from June 29 to July 1, 2022.

The organization now rests entirely in the hands of ZELLCHEMING Service GmbH, which is relying on competent reinforcement from the RMCC team to support exhibitors. The information material and the documents for exhibiting companies have already been published, and the starting signal for exhibitor acquisition has thus been given.

Great interest in the market
"The initial response shows a great deal of interest in the market: numerous exhibitors have already made firm commitments and we are working intensively to answer the many inquiries and conclude contracts," explains Petra Hanke, Managing Director of ZELLCHEMING Service GmbH. "We know that many representatives of our industry would like to finally exchange ideas with suppliers and industry
colleagues in face–to–face meetings again and we are confident that we will be able to fulfill this wish, also thanks to a sophisticated hygiene concept."

The multifunctional, ultra–modern RMCC offers plenty of space and, as was shown during the Virtual Days, is also ideally suited to digital formats. Dr. Ernst–Ulrich Wittmann, Chairman of the ZELLCHEMING Association, emphasizes: "We are returning to a proven and popular location that nevertheless presents itself in a new and contemporary way. This develops a special attraction!"

On three days of the trade fair, visitors to the ZELLCHEMING expo will be able to attend lectures of practical relevance and obtain specific information and further training on individual topics and application areas. The lectures presented at the event address current approaches of the paper and cellulose fiber–based industry on the way to a climate–friendly bio–economy and give further impetus to initiatives and lighthouse projects beyond the event. Exhibitors are involved via best practice applications and latest technologies for process and product innovation. The detailed program will be presented in the coming weeks.