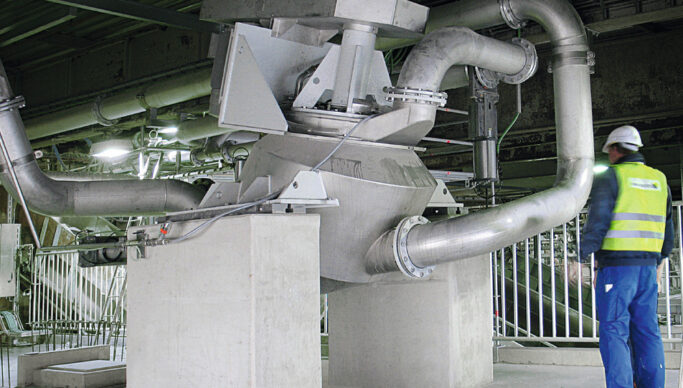 Voith Brazil has been selected to modernize the stock preparation system of Fernandez, a paper mill located in the city of Amparo, in the countryside of the Brazilian state of São Paulo.
The production process of Fernandez is currently comprised of 3 separate stock preparation lines.  Voith's design will merge these lines into a single system that will significantly increase the plant's overall efficiency.
Although the project is still in its development phase, Fernandez's plant is set to become the largest processing center of recycled paper in Brazil, with a daily capacity of approximately 750 metric tons in the first project phase and 1,000 metric tons in the second phase.
The production line will be fitted with the most modern and complete equipment of Voith's BlueLine family, including:
A new pulping system consisting of IntensaPulper, Contaminex, 2 In-tensaMaxx, IntensaScreenDrum and ragger;
A Protector System for the cleaners;
New coarse screening equipment: FiberSorter and IntegraCombi-Sorter.
"Voith has been a long-standing strategic partner in other projects here at Fernandez, so we chose to continue to work with them on this project be-cause it requires extensive knowledge of the stock preparation process, not to mention the usual trust and the special support we always receive from them. I am sure this will be another successful project that will allow us to better serve our customers", says Fábio Godoi, Manager of Fernandez.