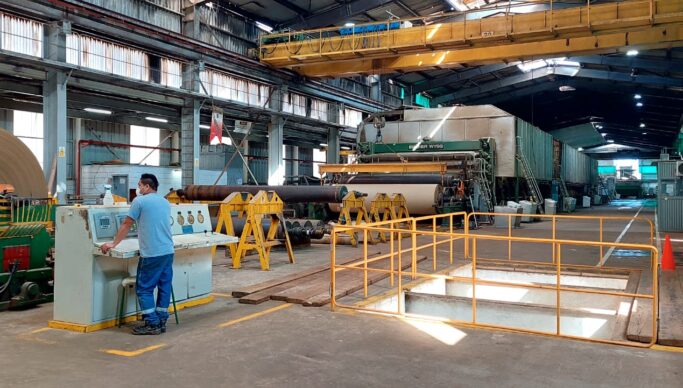 Located in the city of Trujillo, Peru, Trupal commissioned Voith to rebuild the press section of its MP7 paper machine. The scope of the project includes a new NipcoFlex shoe press and a rebuild of the machine's drying section. Trupal's MP7 produces packaging paper using a mixture of sugarcane bagasse and recovered paper.
The rebuild will increase the dry content of the web after the press section, which will enable the customer to increase machine speed and output while reducing energy consumption. In the coming years, Trupal intends to in-crease the proportion of recovered paper until it eventually phases out the sugarcane bagasse in its stock.
This is the first of three modernization phases that the company will implement in its PM 7. Chief benefits of the press section rebuild include in-creased drying stability and reduced web breaks.
"We have once again chosen Voith because of its unique capacity to deliver outstanding results, in addition to the extensive knowledge its experts bring", points out Paola Medina, general manager at Trupal. "This 1st phase of the rebuild project is crucial, and Voith is the partner that gives us the confidence we will achieve the results we need", he concludes.
"Voith accepts its enormous responsibility in the South American paper industry. We are committed to developing the best solutions for our customers in the region", says Antonio Lemos, President of Voith Paper South America. "Trupal knows it can rely on us for this important modernization project, and we will continue to collaborate with them to accomplish ever challenging goals".