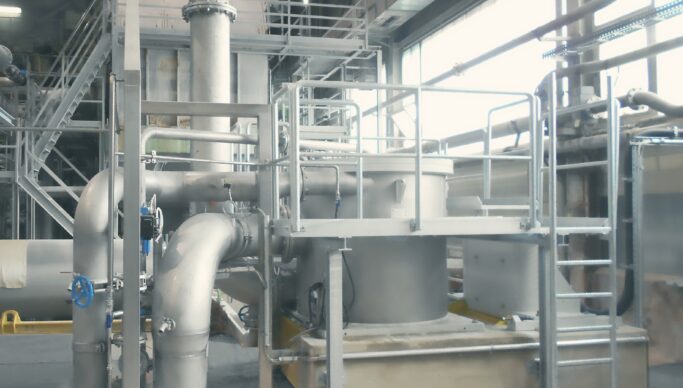 With its extensive knowledge of the paper market, Irani has once again chosen Voith to rebuild the wet end process of its plant located in Campina da Alegria, a district of the Brazilian municipality of Vargem Bonita, state of Santa Catarina.
Voith's project scope will increase stock throughput by expanding the plant's broke processing capacity and improving its pulping, screening and fractionation systems.
In addition to upgrading the detrashing system with a new IntensaMaxx IM15 and modernizing the existing sorting drum with other technologies from the Intensa portfolio, Voith will also supply two new coarse screening systems: the FiberSorter FS4B and the new IntegraCombiSorter ICS13/100. The latter will be making its debut in the South American market and will be the largest on the market in terms of capacity for this application.
To improve the fractionation process, Voith will supply an IntegraScreen, which enhances fiber sorting by size, a benefit that also helps reduce power use.
In recent years, the soaring consumption of packaging paper combined with the lower quality of raw materials available on the market have led more and more papermakers to seek Voith to install more efficient and reliable systems for removing contaminants and boosting production capacity.
As a long-standing technological partner of papermaking companies worldwide, Voith offers the reliable solutions its customers need – and this confidence is among the prime reasons that led Irani to choose Voith for this project.
"This is the third time we are increasing our broke plant's production capacity, and once again we have chosen Voith as our partner, because we are confident of its outstanding capabilities and the proposed solution is in line with our goals for sustainable growth", says João Santos, Maintenance Manager at Irani's paper mill in Vargem Bonita, state of Santa Catarina.
Project history: Irani's broke plant was originally designed for a capacity of 220 metric tons per day (t/d) using a 40m³ pulper. The plant's production capacity was subsequently increased to 370 t/d. After a detailed analysis of the plant's existing capacity, Irani was able to further increase its capacity to 470 t/d with just a minor rebuild. With this project, total production capacity will now rise to 550 t/d (and potentially 600t/d) using the plant's original pulper.