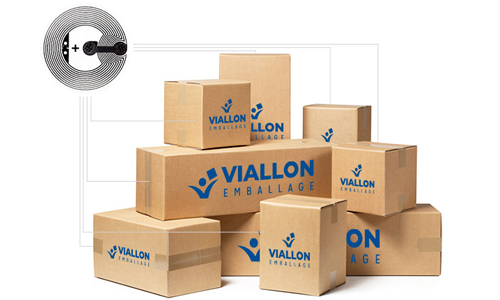 VPK Group and Viallon Emballage agreed on a merger, strategically expanding VPK's network towards the French region of Auvergne-Rhône-Alpes, and broadening its range of corrugated packaging products and services. VPK has acquired a majority stake in the company.
Viallon Emballage is a designer and manufacturer of a wide and innovative range of corrugated packaging solutions produced on a Fosber corrugator (2.5 m wide) as well as on several and recent converting machines (from Martin, Bobst, Göpfert…). The company's production site is based in Saint-Étienne with a logistic extension in the Lyon area. With more than 45 years of experience, Viallon Emballage has over the past few decades risen to a unique market position as an innovative designer and manufacturer of high-quality corrugated cardboard packaging. The company generates an annual TO of 35 M€, has a 45,000 tpy capacity and employs some 140 people.
Viallon's offer ranges from small to large quantities of packaging and displays. Boasting its own design section, high-quality flexo printing presses, digital print capacity, integrated quality lab and a high level of automation, the company attends to a wide variety of customers. Its strategic markets particularly include high-quality printed packaging for the wine and food industries.
Both companies occupy an independent market position, share a long-term entrepreneurial vision, and make substantial and carefully planned investments to expand their business activities.
Pierre Macharis, CEO of VPK Group: "We are delighted to expand our activities in the French region of Auvergne-Rhône-Alpes. Viallon Emballage enjoys an excellent reputation in the French corrugated industry. We will now join our forces, with aligned visions, and foster the company's local strengths and commercial character. I am convinced that our common values will help us turn the collaboration with Christophe and Clément Viallon's team into a genuine success."
Christian Viallon, General Director at Viallon Emballage: "By matching the shared DNA of VPK and Viallon Emballage, based on stable shareholdership, with our long-term vision and unique customer responsiveness, we are able to sustainably further develop our market activities. We can maintain our local identity, all while calling upon the extensive experience and expertise of an independent, international paper and packaging group."
Viallon Emballage will continue to operate under its own brand, with a high level of independence. Along with the Ondulys group, VPK's French packaging network now employs 1,250 employees across 12 sites.