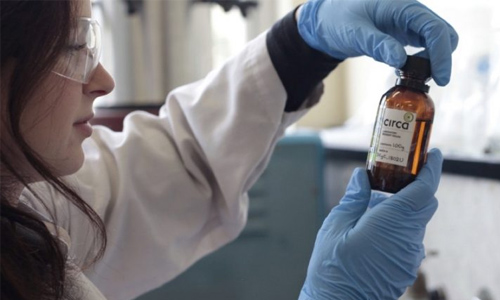 Biotechnology company Circa Group – who produces bio-based solvent CyreneTM in one step from levoglucosenone (LGO) – is offering its LGO manufacturing capability to experts looking for building blocks for coronavirus therapeutics, including ribonolactone.
Dr Jason Camp, CTO at Circa Group, commented, "LGO is an excellent starting material for the synthesis of biologically active compounds, including those which have anti-cancer, anti-microbial or anti-inflammatory activity. This chiral molecule provides opportunities to access previously difficult-to-synthesize intermediates such as enantiopure dihydropyrans, deoxy-sugars and ribonolactone, the latter is a component in several drugs currently under investigation for the treatment of COVID-19."
Circa's continuous process for producing levoglucosenone from waste cellulose at its FC5 prototype plant in Tasmania, Australia, with partner Norske Skog, is currently producing LGO in tonne quantities.
Tony Duncan, CEO and co-founder of Circa Group, said, "Circa's expertise to manufacture levoglucosenone has been built up over many years – and now this manufacturing capability can be utilised for production of ribonolactone and other important medicinal chemistry building blocks. We encourage researchers and those investigating potential coronavirus treatments to consider new possibilities that LGO provides."