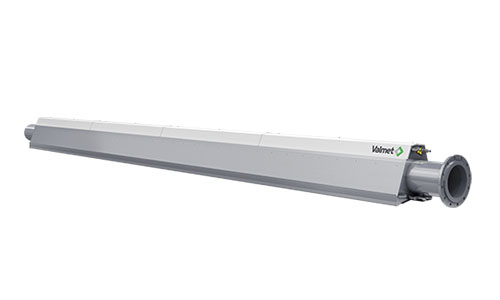 Valmet will supply Valmet IQ Steam Profiler and Valmet DNA Machine Monitoring systems with condition monitoring analysis and diagnosis services to Zhejiang Jingxing Paper Co., Ltd. in China. The systems will be installed on Jingxing Paper's paper machines PM12 and PM16 to provide effective moisture profile management and predictive condition monitoring, and to improve production runnability and end-product quality.
The order was included in Valmet's orders received of the fourth quarter 2020. The delivery will take place in the first quarter of 2021.
"Valmet is one of our strategic partners, and we have had good cooperation with them. We believe that Valmet's automation solutions and innovative technology will help us improve production reliability and better product quality," says Xiaodong Qian, General Manager, Industrial paper department, Jingxing Paper.
"We are happy that Jingxing Paper has chosen our solutions to improve their plant productivity and performance. Valmet DNA Machine Monitoring system and our new user interface will provide adequate machine information and enable vibration analysis and diagnosis service via Valmet Industrial Internet remote connection," says Liang Zhou, Sales Manager, China, Automation, Valmet.
Information about Valmet's delivery
The Valmet IQ Steam Profiler is a multi-zone steambox system that provides unique profiling accuracy through its electromechanical actuator with position feedback. It features advanced steam injection technology that maximizes steam absorption efficiency and temperature increase to provide increased dryness after the press.
Valmet condition monitoring solutions produce real-time machine health information for effective planning and scheduling of maintenance operations.