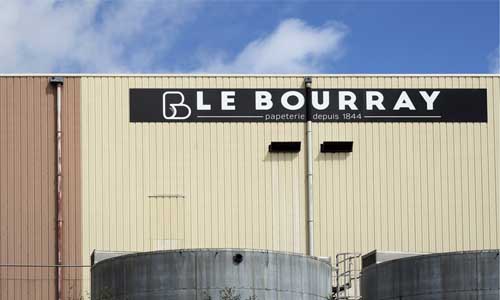 Valmet will supply IQ Quality Control System to Papeterie Le Bourray in France. The new system will replace the aging old third-party system and will be installed on tissue machine TM 3 at the company's mill in Saint-Mars-La-Brière, North West France. The target is to optimize production and improve the end-product quality.
The order was included in Valmet's orders received of the fourth quarter 2021. The delivery will take place in November 2022.
This is the second Valmet IQ Quality Control system order to Papeterie Le Bourray's mill. The first one was for their tissue machine TM 4, which was started up in September 2021. Valmet has also supplied distributed control system to Papeterie Le Bourray in 2016.
Valmet and Papeterie Le Bourray have had a long and successful co-operation. According to the customer, they have been satisfied with their experience, and Valmet's innovations and professional service.
"Papeterie Le Bourray is our long-term customer with very specific needs. We are pleased to supply the quality control system to improve their quality. Our online measurements and controls will increase the stability of their production. With our combination of process know-how and strong service, we are confident that we will fulfill their expectations," says Eric Butreau, Sales Manager, Automation business line, Valmet.
Technical details about the delivery
The Valmet IQ Quality Control System will be delivered with scanner, related measurements including online color measurement and quality controls. With more accurate data available and state-of-the-art multivariable control technology, the machine can be controlled much better than before resulting in improved machine performance and end-product quality.