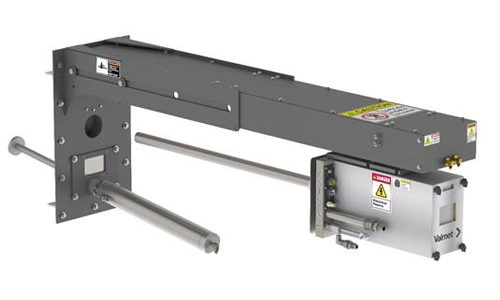 Valmet will supply boiler diagnostics system to Shandong Sun Paper Industry Joint Stock Co., Ltd. in China. The system will be installed in a new recovery boiler of Sun Paper, and it will optimize the recovery boiler availability and operation.
The order is included in Valmet's orders received of the third quarter 2019. The system will be delivered during the last quarter of 2019. The value of the order will not be disclosed.
"Valmet is an important partner for Shandong Sun Paper. We trust their people, technology and solutions. We believe their combustion diagnostics and monitoring system will help to optimize our recovery boiler operation," says Fei Da, project manager of Shandong Sun Paper.
"We are very glad that we can now provide a wider range of offering to our pulp and paper customers. This high-tech combustion diagnostics meets well our customers' needs, helps them to improve efficiency and safety, and provides possibilities to extend to advanced closed loop control to decrease the emissions of recovery boiler," says Chenglin Si, Area Sales Manager, China, Automation, Valmet.
Valmet's delivery consists of a Valmet Furnace IR Camera System. Valmet Furnace IR boiler cameras provide superior image quality and depth of view, enabling comprehensive observation and analysis at full load. This real-time ability to identify problems and apply solutions can result in higher boiler availability, reduced risk of catastrophic failure, improved heat transfer efficiency, and lower maintenance costs.