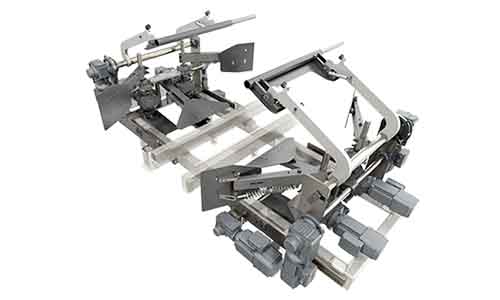 Valmet will deliver the world's first two electrical folding machines for pulp bales to Södra Cell Mönsterås pulp mill in Sweden. The machines' start-up is planned for the last quarter of 2022.
The order was included in Valmet's orders received of the first quarter 2022. The value of the order will not be disclosed.
"We are always looking forward to working with Valmet, and by being the first to try their latest hi-tech bale handling equipment, we hope to be one step ahead of our competitors. We have had similar projects before, and we are confident that Valmet will do a fantastic job this time too," says Daniel Sjöberg, Project Manager, Södra Cell Mönsterås.

"We are very pleased to have gained the trust of Södra Cell Mönsterås for the delivery and start-up of the world's first electrical folding machine for pulp bales. We have had successful new baling technology development projects with Mönsterås before and are now taking the collaboration to the next level," says Philip Reiz, Global Technology Manager, Bale Handling, Services Business Line, Valmet.
Valmet's scope of supply includes the release of the world's first electrical folding machine for bale handling systems. The new Valmet Electrical Folding Machine is a further refinement of the Valmet Folding Machine VKC.
By removing the hydraulics and using only electrical drives, Valmet is improving the performance of the machine as well as the maintenance personnel's and operators' working environment. In addition, electricity consumption is reduced.