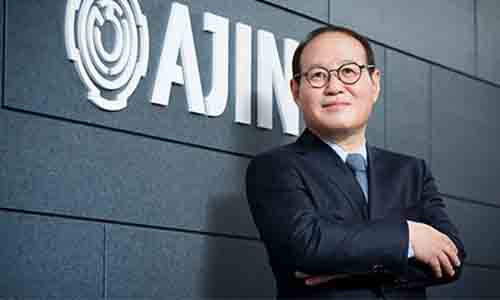 Valmet will supply a forming section rebuild with an innovative Sleeve roll technology and machine control system to Ajin P&P's Hyunpoong mill in Korea. The rebuild of the paper machine BM 2 targets to improve bonding of the two combined plies and at the same time increase machine capacity. The start-up of the rebuilt machine is scheduled for 2024.
The order was included in Valmet's orders received of the fourth quarter 2022. The value of the order will not be disclosed. It is a repeat order following the BM 3's forming section rebuild in 2019.
Ajin has been impressed with the high-performance result of the previous BM 3 Sleeve roll rebuild. Together with the excellent co-operation and support from Valmet it has encouraged us to repeat the order of a forming section rebuild," says Dr. Jin-Doo Kim, CEO of Ajin P&P.

"The Sleeve roll technology brings benefits to the customer by decreasing the need for strength additives and allowing weaker furnishes to be used. Valmet has been successfully applying the technology in gap formers as well as hybrid formers," says Jani Hakola, Business Manager, Board, Paper and Tissue Solutions, Services business line, Valmet.
Technical details about the delivery
The delivery will include modifications to the BM 2 two-ply forming section. The existing conventional fourdrinier section will be rebuilt into an OptiFormer Multi by adding Sleeve roll technology and Valmet Sleeve Roll Belt to the combining position of the two plies.
Sleeve roll is a forming section technology that creates extremely high dewatering pressure to the board web. The pressure increases flow rate out of the combined web and allows densification of the web. The densified web improves ply-bond strength, eliminates need for using wet end starch and allows high ash content to be used.
The rebuilt machinery will be automated with Valmet DNA Machine Control System and has full VII package with connectivity and VPC services included.
The 4,650 mm-wide (wire) BM 2 produces test liner grades in the design speed of 1,000 m/min and a basis weight range of 115–250g/m².