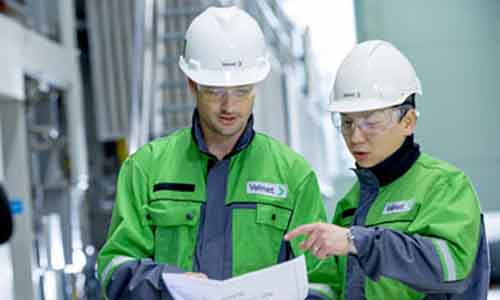 Valmet and Austrailian group Opal have agreed to extend the Mill Maintenance Operations Agreement and thus continue the long-term co-operation for mill maintenance services at Opal's B9 board making line in Sydney, New South Wales, Australia. The Valmet-supplied B9 started up in 2012. After the start-up, Valmet took the responsibility of the establishment of maintenance operations, site maintenance services and specific performance optimization projects. The value of the agreement will not be disclosed.
"We have been collaborating with Valmet for over 10 years. Tangible results have been seen during this time with progressive and continuous improvements, such as production efficiency and cost reduction. We are delighted to continue the collaboration with Valmet to ensure the B9 facility becomes an industry benchmark in all areas," says Robert Carry, General Manager Operations, Botany Mill.

"Valmet maintenance and Opal production teams at B9 have been able to capture the true meaning of production assets' lifecycle management. Successful collaboration on site supported by global Valmet experts creates a strong foundation for reliable operations. The new recently launched digital tool, Valmet Mobile Maintenance application, and maintenance assessments support the further development of the mill maintenance," says Timo Harjunpää, Director, Maintenance Outsourcing, Services, Valmet.
Valmet provides mill maintenance services for the Opal Botany mill. Valmet is responsible for securing the reliability at the site through planning, leadership, management, development, and execution of maintenance. Additionally, Valmet will bring new solutions to improve efficiency and accuracy of the daily maintenance.