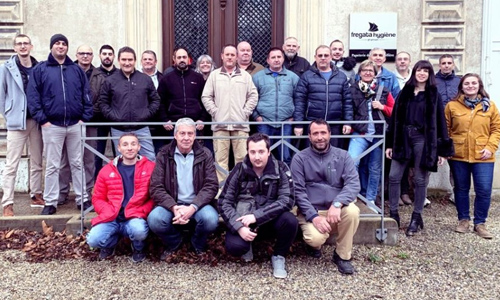 IBC Paper Training has ended training at Fregata Hygiene, in Charavines, France. We are so proud to have taken part in this great adventure ! 2 groups of 12 trainees have completed their training that had started in September and October 2019.
23 trainees have obtained their certifications and have been offered a job.
This is why we love what we do : we love these success stories. Congratulations to everyone involved and good luck to these news professionals !