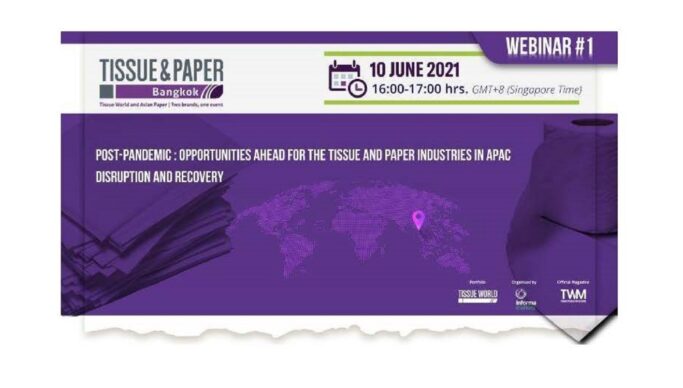 In anticipation of the first live event of the Tissue World series in Bangkok later this year in November, Tissue & Paper Bangkok is announcing its regional webinar to take place on 10 June 2021.
Originating from the combination of two long standing and global brands in the pulp, paper and tissue industries (Asian Paper and Tissue World), Tissue & Paper Bangkok will be hosting a free to attend webinar hosting 4 international panelists.

The webinar will be addressing urging key to attract all stakeholders from this very dynamic industry, from the raw material to machinery suppliers, technology solutions, converters, jumbo roll suppliers, automation process and end users to name just a few.
With a strong and broad reach and impact, Tissue & Paper will aim to attract key stakeholders and decision makers in the industry to attend the webinar.
Registration is already open.
And for more information please visit the Tissue World website.