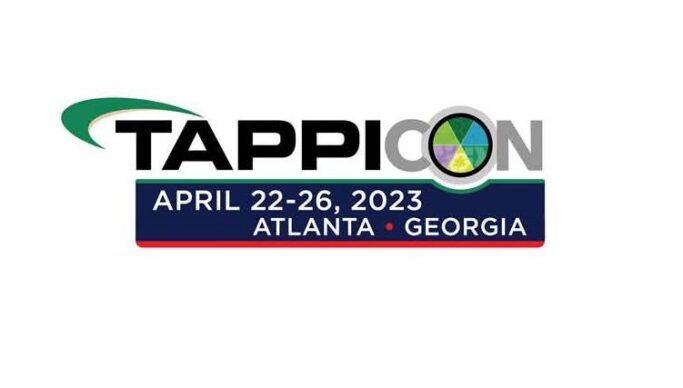 Subject Matter Experts invited to speak at TAPPICon 2023 – abstract deadline extended to November 11
Considered the premier technical conference for the paper, board and tissue industry, TAPPICon 2023, April 22-26, 2023, in Atlanta, GA, draws professionals from around the world. It is the ideal platform for Subject Matter Experts (SMEs) to share their latest advancements, technical successes or case studies and gain recognition among industry peers. To be considered as a speaker at this prestigious event, SMEs should submit an abstract by November 11, 2022.
With the theme, "Three Rings of Success: Vision • Technology • Action," TAPPICon focuses on key areas that can help mills maximize operations and production processes Abstracts are sought for topics within the following program tracks:
Offers original fundamental research, practical case studies, new developments/sustainable solutions, and diverse panel discussions from all areas of the paper and board coating, converting, and graphic arts industries.
Explores innovative developments in papermaking additives with a focus on the best use of current state of the art technology as well as both incremental optimization and non-incremental advancements in technology.
Focuses on the latest advancements in our fundamental understanding of wood fibers, process phenomena and product performance at both low and high solids content.
Highlights innovations in the paper machine area and how they can help renew superior performance. Discussions will encourage papermakers to rethink their processes and redefine success.
Provides managers with strategies and practices to help them more effectively lead organizations and people.
Explores topics related to papermaking process measurement, control and performance enhancement.
Targets key topics affecting operations personnel from mills that manufacture high-recycle content containerboard and paperboard.
Offers case studies and solutions that demonstrate where equipment failure was averted and money was saved.
Focuses on technology areas related to production and/or conversion of tissue. Also addresses sustainability, quality improvement, data management and new technologies.
View the Invitation to Present for specific topics of interest within each track. The abstract submittal deadline is November 11, 2022 and should be uploaded to the TAPPI Speaker Management System.
For questions about TAPPICon 2023, please visit TAPPICon.org or contact Tyler Mast by email or via phone at 770-209-7345.